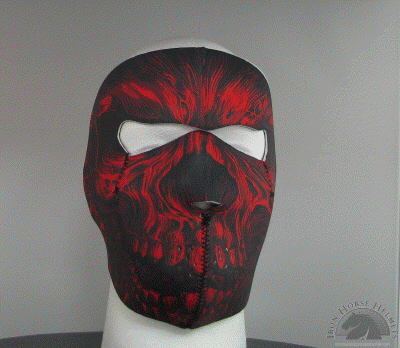 Wear this Red Shredder Neoprene Face Mask If your planning on Paintballing with your buddies this weekend. Those idiots will be walking around in their Camo crap, but not you. You will have nothing on but the cool face mask.
When I say nothing else on, I mean nothing else on. You will be playing paintball in the Red Shredder face mask and your bare ass.
Think about it, they will be talking about you for years. You will become the stuff of legends! Women will name their children after you....Men will secretly want to be you.
In fact, let me go on the record and way this: We will give you free T-shirt and put you on our blog and Face Book page if you send us a picture of you playing paintball in the neoprene face mask and nothing else.
Water resistant
Model: FMA1026
Reversible to solid black material
Velcro closure
Wearable with goggles
One size fits most
Climate Protection
Vent Holes at Ear and Mouth