We sell Bling so you can make a women's motorcycle helmets with bling.
This
Reagan in the Streets Clinton in the Sheets Shirt
nails it. I think I will buy two. I love the bottom part the best.
biker socks
custom made for us in Ft. Payne Alabama. They are made to our specifications and they are they are the best sublimation socks you can buy. Our socks are 100% made and printed in the USA.
This pair of socks is sized as unisex adult and is in crew style. As they are sublimation printed, there may be a tiny wrinkle or two that does not get printed, probably not though, we try to be super careful. However, it will be on the heel so would not be seen if worn with shoes.
• Doesn't fade
• Machine washable
These are athletic socks made from 95% Polyester and 1% rubber.
Sock Sizing :
Small: Youth shoe size 10.5-3.5, Women's shoe size 3-6
Medium: Men's Shoe Size 5-8.5, Women's Shoe Size 6.5-10, Youth Shoe Size 4-8
Large: Men's Shoe Size 5-8.5 9-12.5, Women's Shoe Size 10.5-13
Features and Benefits
Made of 95% polyester, 4% secret material and 1% rubber
Cushioned footbeds to help keep your feet comfortable
Fully reciprocated heels and toes for durability
Arch support helps feet remain comfortable throughout the day
Machine wash cold with like colors, do not bleach; tumble dry low, do not iron, do not dry clean
These t-shirts are available in eight different colors and seven (got that, SEVEN) sizes. Yes, we realize that some of you are no longer a fit and trim size 44 chest, so we're offering our awesome shirts in sizes up to triple XL. Choose your color, choose your size, choose your quantity.
Fuck Your Sensitivity
is boldly printed across the front or back of the tee, you choose at checkout.
Our direct to garment printed biker t-shirts are priced low enough that you could have a fresh one for every day of the week!
Our
Papa Smurf Motorcycle Helmet Cover
will make you sing:
"I love it when you call me big poppa"
Throw your hands in the air, if you'se a true player
"I love it when you call me big pop-pa"
To the honies gettin' money playin' niggas like dummies
"I love it when you call me big poppa"
If you got a gun up in your waist please don't shoot up the place (why?)
'Cause I see some ladies tonight that should be havin' my baby, baby
Hats off to this lady. She stayed up all night and cut out 440 masks. She only has 5010 to go. She needs to wake up and get back to work. #skimask #bikermask #mask #americanmade #madeinusa #neoprene
Easter Motorcycle Helmet
now.
People love leaving bad reviews. It seems like everyone's a critic. Klaas is not a critic. Klass is a cool MF. Klaas sent us this nice message about his
Saw Blade Warhawk
. Be like Klass.
What are the best motorcycle helmets of 2017? We have no clue, but we could sell one of them.
Who is #1 in
Biker Shirts
? Not us, but we would love to be #1...or even #2.
Does Dianne Feinstein hate you because you have a pew, pew, pew device? Well, she also hates a guy named Brad Alexander....and Brad hates her right back. Brad hates Dianne so much that he had us design this special I hate Dianne Feinstein shirt for him!
These t-shirts are available in eight different colors and seven (got that, SEVEN) sizes. Yes, we realize that some of you are no longer a fit and trim size 44 chest, so we're offering our awesome shirts in sizes up to triple XL. Choose your color, choose your size, choose your quantity. You Don't Need an AR-15 You need two is boldly printed across the back or the front (for $2 more) of the tee, we do some blatant advertising and print our logo on the front left chest so you don't forget where you bought it!!
Our direct to garment printed t-shirts are priced low enough that you could hate Dianne every day of the week!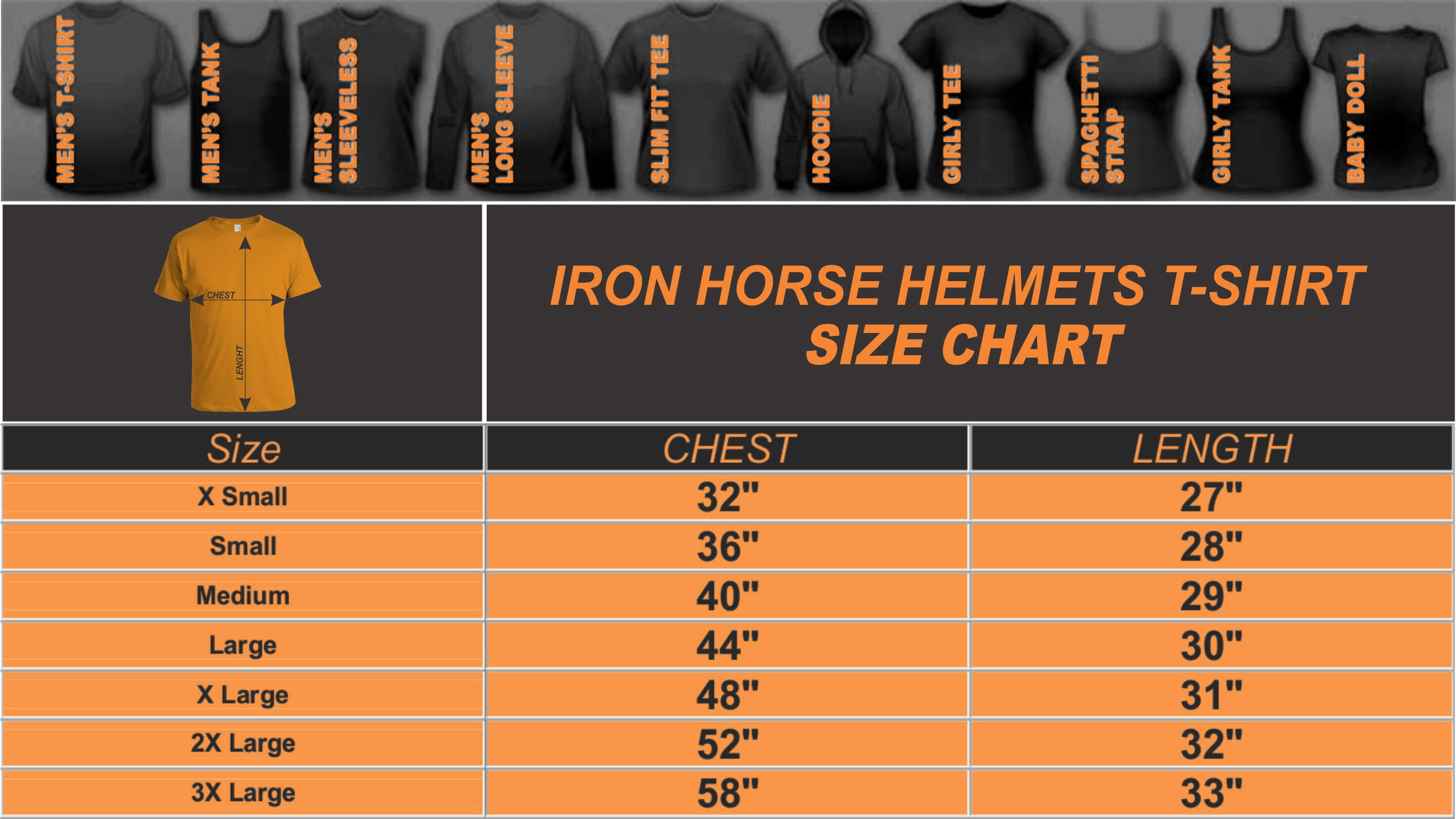 Here we go again. Time to get your
Second Amendments shirts
ready...and your Trump Shirt
We can attach anything you desire on your biker socks. Just let us know and our design team will go to work.
Dennis Blair in New Zealand wanted a cool custom ski mask. We can do that!
Dennis, check out your awesome new mask.
Our Old Moe Skull Motorcycle Helmet made the
gearheads.org
list of the top 10 Badass Motorcycle Helmets. Sure, we are #10, but at least we made the podium.
Have you spent your spring break killing foreigners in foreign lands? We have a shirt for you. We can make a T-shirt for any land where you faced battled.
At Iron horse helmets we believe in:
British racer Eric Fernihough set 2 new speed records. His average record is 164.778 miles per hour without a sidecar, and 80.946 mph with sidecar.
Animal helmet cover
is sweet AF! Thank you.
We now have over 400 different masks. Please buy one, we have too many.
Do hashtags work in blog posts? Who knows, let's try.
We have finally caught up with
helmet covers
. You are free to start ordering them again. #helmetcover #motorcyclehelmet #motorcyclehelmetcover #monster #helmet #funnyhelmetcover #animalhelmetcover #hallloweenride #customhelmet #CookieMonster #cookiemonsterhelmet #elmo #elmohelmet #sesameStreet #customMotorcycleHelmet
There are two kinds of helmets: those with MIPS, and those without. You can spot a MIPS helmet pretty easily — just look for the little yellow logo near the helmet's rim, or the strange yellow interior of the helmet's shell. What is MIPS, and why is it so important? The story of MIPS (Multi-Directional Impact Protection System) began in 1995 when Hans Von Holst, a brilliant neuroscientist, teamed up with Peter Halldin, a relentlessly inquisitive engineer, and decided to change the world. Their goal: to drastically reduce, and eventually eliminate completely, brain injuries in all sports.
"The reason to choose a helmet with MIPS is to have additional support and protection during certain impacts," says Johan Thiel, the CEO of MIPS. "[MIPS] is very cheap insurance for additional protection. And the most dangerous injury when you're wearing a helmet is a brain injury."
How does MIPS work, exactly? Thanks to some clever engineering, MIPS essentially mimics the brain's cerebrospinal fluid, which is our bodies' second line of defense against brain injury. (Our skull is the first.) When hit with oblique impact, two layers — the helmet's foam outer shell and MIPS' patented inner shell, connected to one another by omnidirectional elastic bands — rotate independent of each other, thereby absorbing and diffusing the energy of the impact much better than a standard helmet.
MIPS isn't a consumer product. You can't buy an individual MIPS shell and install it in your own helmet. Rather, MIPS is an ingredient in consumer products. It can take months, sometimes years, to properly integrate MIPS into a helmet. At its headquarters in Sweden, MIPS tests product concepts in a gleaming, echoey laboratory, where helmets are repeatedly smashed with battering rams and crash test dummy heads are launched into the ground; the data extracted from these tests is then used to produce new, safer helmets. In an effort to make helmets safer across categories and brands, MIPS even publishes many of its research papers on brain injuries and oblique impacts to the skull online.
MIPS wasn't always an ingredient maker, so to speak. "The first instinct was to make an entire helmet — to become a helmet manufacturer," says Greg Shapleigh, strategic advisor at MIPS. "Then, the subsequent decision was made to become an ingredient supplier. That's significant, because that's a big part of what MIPS wants to do. MIPS wants to make every helmet better. The solution was developed in such a way that it can be retro-fitted to an existing helmet, or it can be added to a new helmet that's being developed. But in both cases, it makes the helmet better. We're protecting more people and we're getting the solution out there faster than we could have if MIPS was just a helmet company."
There are 63 brands using MIPS technology today, according to Shapleigh. Most of them focus only on cycling, snow sports, motocross and motorcycling equipment. These are the areas where MIPS has had the most success, and where it continues to expand. But MIPS' overarching ambitions are much larger.
"We think that the helmet universe is somewhere around 70 million helmets made per year. We're looking at all 70 million helmets as a potential for this kind of technology," Shapleigh says.
Check out this blinged out motorcycle helmet. I am not sure if it is our
motorcycle helmet bow
or that lucky somebody chick.