Description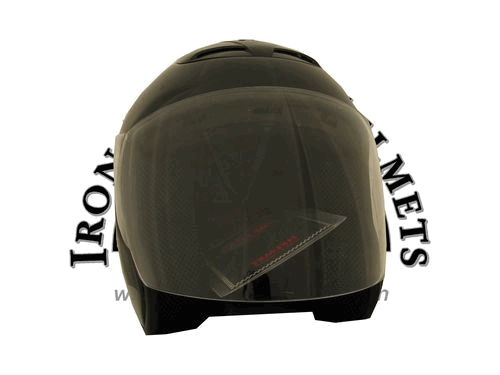 Hey Stan, I just put on my DOT Certified RK-4 ¾ Shell Motorcycle Helmet with adjustable visor and now I think I may be able to devise a mathematical theorem to account for the experience of the observer in the universe. Well you know how most of our physics is dependent on their being an observer and that observer's effect on the phenomena being observed?

Suppose you could account for just the observer. A formula that would account for the relationships between what the observer observes and wants to observe. What do you mean you don't understand? I raised the shield on this motorcycle helmet so I know I'm coming through loud and clear. Oh.

Well say for example there are two points in space. One relationship might be means by which you can travel between them, say by sea or by air. Well now we start examining the relationship between those relationships. A plane develops, sort of holding these two other constructs in tandem to each other. Now suddenly we can start picking out the relationships between these relationships.

It's an infinity loop, see? Suddenly this formula becomes as algorithmic and exponential as a human mind. It's through this methodology that we're able to actually create, and account for, an observer. Because it then allows us to start postulating on unobservable events! Don't you get it?

Hang on, I stayed at a Holiday Inn Express last night. Now I know why I am smarter.
Available in all sizes XS-XXL.
2.8 Lbs
Adult
Hat Size
Inches
CM
XS
S
M
L
XL
XXL
6-5/8 - 6-3/4
6-7/8 - 7
7-1/8 - 7-1/4
7-3/8 - 7-3/4
7-5/8 - 7-7/8
7-7/8 - 8
20-87 - 21.26 in.
21.27 - 22.05 in.
22.06 - 22.83 in.
22.84 - 23.62 in.
23.63 - 24.41 in.
24.42 - 25.20 in.
53-54cm
55-56 cm
57-58 cm
59-60 cm
61-62 cm
63-64 cm
View All
Close
Warranty Information
Certification: DOT

Sizes: XS, S, M, L, XL, XXL

Weight: 924g, 2.06lbs

Side to Side Length: 23.3cm, 9.25in

Front to Back Length: 28.7cm, 11.75in

Padding Thickness: 2.54cm, 1in
View All
Close