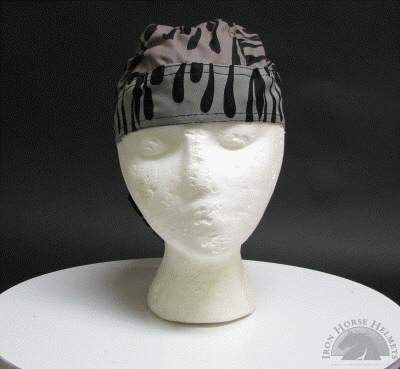 This Reflective Flames Flydanna is a bandanna, cut into 6 panels and sewn into a headwrap, with a tail and ties at the nape of the neck.
It is designed to sit securely on the head using the attached ties, allowing one size to fit all.

Flydannas are great under a helmet as a moisture barrier as they help to isolate grease and sweat from helmet liners.

The tail protects neck from the sun. 100% cotton. One size fits most.
Wear this Doo-Rag: When you want to be seen
This Doo-Rag tells the world: I'm on Fire
We call this color: Silver (unless your color blind).
100% cotton


Cut into 6 panel


Manufactured by: Zan

SKU: Z692


One size fits most