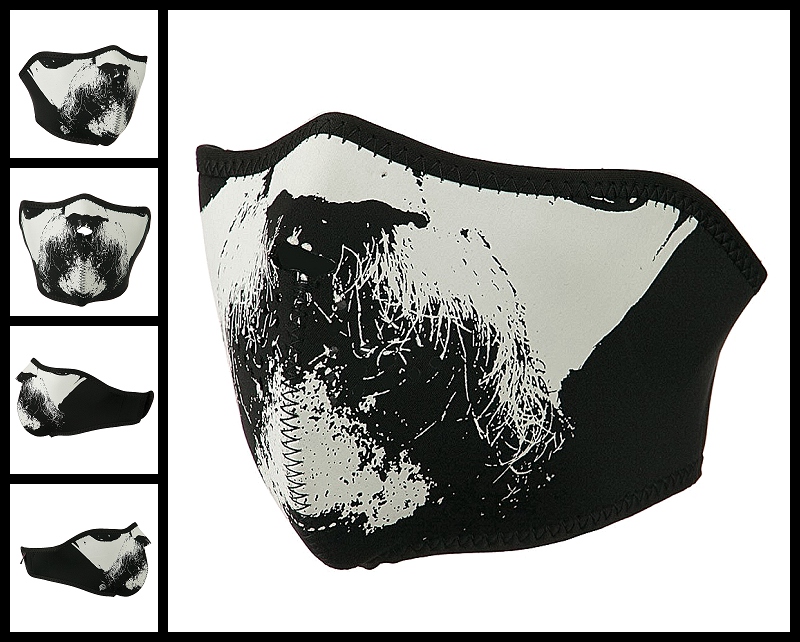 Ode to the Half Mustache Neoprene Face Mask

I was thinking today as I knocked back some beers,
That I've now had my mustache for thirty-two years!

I grew it in college my diary says,
And the last time I shaved it Dick Nixon was Prez!

It just didn't look right when my face was all bare,
I felt almost naked, I needed some hair.

My upper lip is hidden, is that so unreal?
I can't see my ass either, so what's the big deal?

Yet I feel that I've deprived my lip of some fun,
It's never been tanned by the California sun.

Nor felt a sea breeze coming off the Pacific,
But it's been in some places that were just plain terrific.

I know that you're thinking and I'm afraid that you're wrong,
I'm keeping the mustache that I've had for so long.

It tickles my nose as a mustache will do, And someday if you're lucky it may tickle yours too.
Neoprene material is wind and water resistant
Works great under a helmet, goggles or alone
Hook and loop closure is adjustable
One size fits most
Reversible to solid black side
Water resistant
Model: WNFM170H
Reversible to solid black material
Velcro closure
Wearable with goggles
One size fits most
Climate Protection
Vent Holes at Ear and Mouth