Description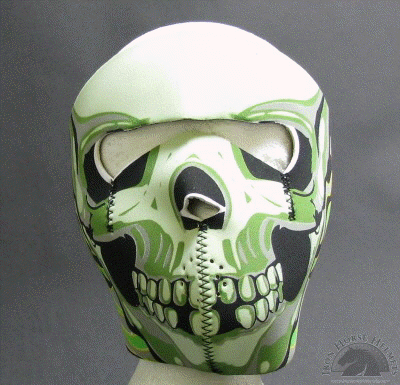 You need a Goblin Neoprene Face Mask that matches the rest of your ensemble

"OK, I finally have time to pack. Should I bring khakis or my gray slacks?"

"I'm not sure what they said about dress code. Let me check the wedding website. Hmmm…"

"What's up?"

"They say to 'dress for cold weather.'"

"…What?"

"Yeah, sorry, I guess I didn't tell you that part. It's going to be one of those outdoor wedding."

"I'm afraid I'm not familiar."

"You know, we're all going to sit on some cold chairs in December with the bride and groom while they give their vows."

"OK…and then do we change before the reception?"

"Nope. The reception happens outside, too. They've hired a DJ to to play some tunes to help us keep warm and dance."

"This is going to be hard to dress for."

"Just make sure your Neoprene Face Mask matches your belt."

"My Goblin Neoprene Face Mask is bright green and yellow."

"Perfect."

"When is this theme wedding trend going to stop?"

"Hopefully very, very soon."
View All
Close
Warranty Information
Water resistant
Reversible to solid black material
Velcro closure
Wearable with goggles
One size fits most
Climate Protection
Vent Holes at Ear and Mouth
View All
Close