Description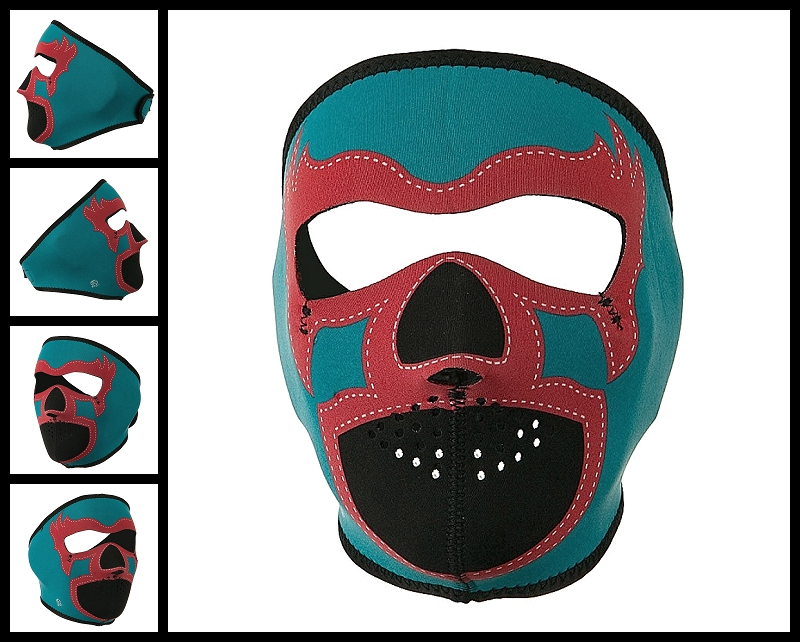 Attention all you wanna be Mexican wrestlers. You have been trying too hard. Why bother working out, why bother practicing, why bother with with any of that? Just buy this Lucha Neoprene Face Mask.
Now, I don't promise that you will win, I don't even promise that you will live...But I do promise that you will look just like a Mexican Wrestler in this mask.
Also, you will probably get free chips if you walk into a Mexican
restaurant
wearing this mask.
Do you want free breakfast, lunch and dinner? Wear this mask into your local bank and you will receive a free breakfast, lunch and dinner for many years to come.
Neoprene material is wind and water resistant
Works great under a helmet, goggles or alone
Hook and loop closure is adjustable
One size fits most
Reversible to solid black side
View All
Close
Warranty Information
Water resistant
Model: WNFM073
Reversible to solid black material
Velcro closure
Wearable with goggles
One size fits most
Climate Protection
Vent Holes at Ear and Mouth
View All
Close