Description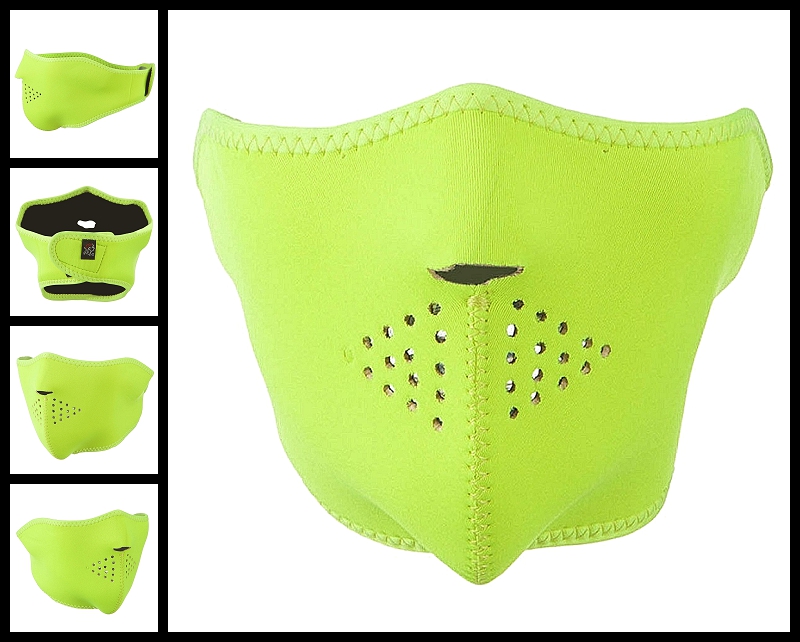 Back in my day, 1/2 Safety Yellow Neoprene Face Masks were for two things and two things only: 1. Finding your way out of a dark cave and 2. Going to a rave.

Now, based on the fact that you're dressed as the Starchild, I'm going to assume you're not going spelunking. I can't completely eliminate "rave" as an option, however, since you are currently making out with that lamp post, a clear indication you have recently taken "E."

Still, the decorative tombstone in your back pack does lend credence to your claim that you're just out "pre-gaming" before the big day. And while I find your obviously male friend's costume as Jessica Rabbit simultaneously unnerving and arousing, that still doesn't prove that you're not really heading to some wild underground warehouse party with loudly thumping house music and a girl named "Shimmer" with a rainbow-colored pixie haircut.

Aww, hell. You know what? I don't even care. You kids just be safe and have fun out there. A little expert advice, though. Don't EVER make the mistake of shotgunning the liquid inside those glow sticks while everyone chants "Sweet Nectar of Life!" over and over again. It's not so fun the next morning, if you know what I mean. Better yet, invest in some of those fancy 1/2 Safety Yellow Neoprene Face Masks instead. They're long-lasting, reversable and most importantly, non-accidentally-imbibable.
Neoprene material is wind and water resistant
Works great under a helmet, goggles or alone
Hook and loop closure is adjustable
One size fits most
Reversible to solid black side
View All
Close
Warranty Information
Water resistant
Model: WNFM142LH
Reversible to solid black material
Velcro closure
Wearable with goggles
One size fits most
Climate Protection
Vent Holes at Ear and Mouth
View All
Close