Description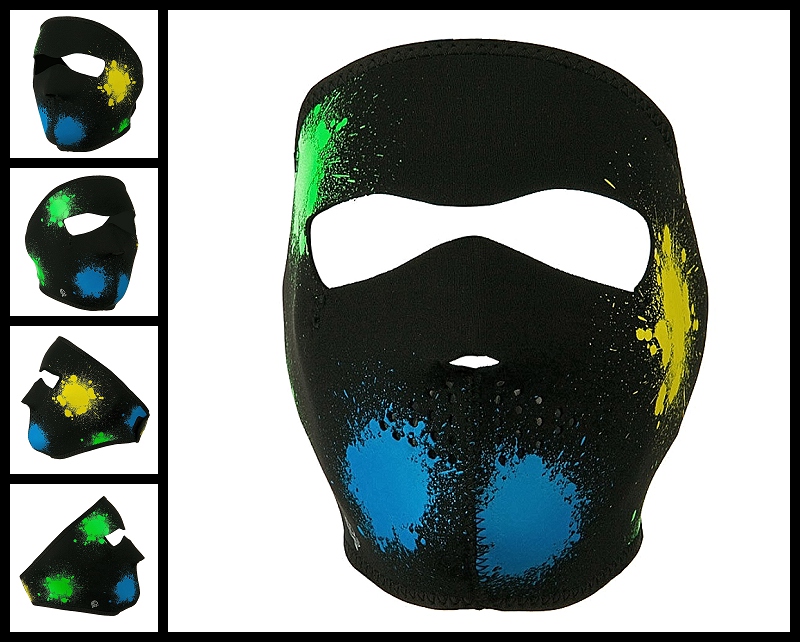 I came all the way up to Seattle for this game-watching party with the hopes of getting caught up in the emotion of it all, but I had no idea it would be this intense. Maybe the game is so captivating because I'm wearing this Glow in the Dark Splatter Neoprene Face Mask, or because I'm surrounded by die-hard Seattle fans screaming at the top of their lungs.
Or maybe it was those cookies I ate earlier. They feel a little funny in my tummy.
I never realized so fully how football captures the entire human condition. Two teams, striving and pushing against one another like the internal combustion engines that reside in each of our hearts. Should I ask everybody else at the party if they feel the same way? Maybe not.
Is it weird that I'm not talking at all? Are people judging me right now? Oh god it seems like they're judging me. Why would I think that? They're just watching a game. Everything's cool. Should I cheer when their team does well or does that seem forced? I probably shouldn't think about it so much. OK, OK. Stop thinking about it.
At least the game must almost be over by now and I can go home and just sit down by myself for a while and collect my thoughts. Wait, it's only the first quarter?? What the hell? It feels like I've been here forever!
Maybe I'm in some kind of time vortex and everybody else is really a machine that has been programmed to interact with me so they can judge me for acting awkwardly. No, that's crazy -- there's no such thing as a time vortex, right?
Keep it cool and just keeping watching the game on this … mesmerizing … 70" … TV. AAHHHHHHHHH WHAT THE HELL IS THAT?? Oh, OK, it's just a talking baby.
I've been chewing this Dorito for so long now and it doesn't seem to be reaching the chewedness at which point I can swallow it. How am I supposed to tell if it's been chewed enough to swallow it? My body can usually just tell and involuntarily tells my body to swallow, but now I'm aware of it and worried that if I swallow I'll choke on this Dorito and die. I don't want to die. What happens when you die?
Let me ask the room.
View All
Close
Warranty Information
Water resistant
Model: WNFM080G
Reversible to solid black material
Velcro closure
Wearable with goggles
One size fits most
Climate Protection
Vent Holes at Ear and Mouth
View All
Close