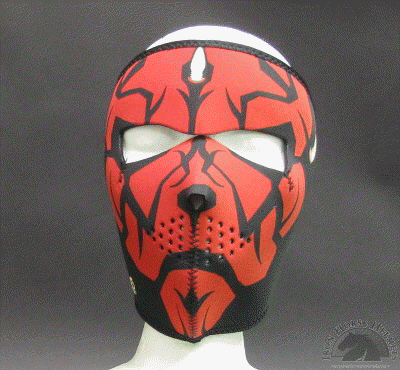 The ZANheadgear® Neoprene Face Mask features full coverage of the face and ears with stretchy neoprene material that's water resistant and provides warmth. Its bound nylon edges offers added comfort and durability, while the hook and loop closure ensures great fit. Reversible to black material, one size fits most. Glow in the Dark, Darklord design. Material: 70% Neoprene, 30% Polyester
Did Zan Headgear knock off some shitty Starwars movie for this mask? Our Lawyers said we can't answer that question!
Come on man, You can't seriously think that movie was good.
Water resistant
Model: WNFM095G
Reversible to solid black material
Velcro closure
Wearable with goggles
One size fits most
Climate Protection
Vent Holes at Ear and Mouth