With your Digital Pink Neoprene Face Mask, you'll be ready for anything! Well, OK, not "anything."


For instance, there's no way this Neoprene Face Mask prepares you for a meteorite crushing your house. And its stretchy material doesn't equip you at all to cope with a crisis of sexual identity.


And the The Digital Pink pattern is reversible to solid black material, so that might prepare you for the bus ride to work, but not to ship up Nunavut way in an attempt to become the Farley Mowat of the biker world.


So OK, fine, "ready for anything" isn't what we mean. Owning this biker facemask won't necessarily make you ready to run the Marathon des Sables, or ready to take the bar exam, or ready to be in a serious relationship. It's sort of just an expression, "ready for anything" is, but if our years in the Neoprene Face Mask biz have taught us one thing, it's that bikers can be annoyingly literal. It's one of those left-brained traits, apparently.

What we're actually trying to get at when we say this Full Digital Pink Neoprene Face Mask gets you "ready for anything" is that it's warm and waterproof, so you can ride, camp, hike, hunt and still read your Facebook status from your cubicle, the sofa, poolside, or even the men's room, if that's your thing. And if you're a man.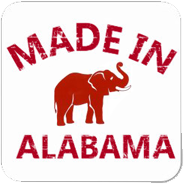 Water resistant
Reversible to solid black material
Velcro closure
Wearable with goggles
One size fits most
Climate Protection
Vent Holes at Ear and Mouth