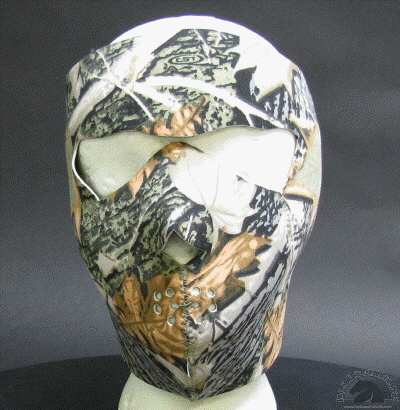 There are 11 animals in the world that use camouflage.
1. Chameleons
2. Leopards
3. Polar bears
4. Turtles
5. Arctic Owls
6. Bark Bugs
7. Ornate Wobbegongs
8. Gaboon Vipers
9. Leaf Butterflies
10. Dragon Lizards
11. Flower Mantises
What does any of that have to do with this forest leaf neoprene face mask? Not a thing, we just wanted to educate you a little today.
Great for all climates, Skulskinz Neoprene Face Masks protect skin from all conditions!
Vent Holes for Ears and Mouth
Reversible to Solid Black
Adjustable Velcro Closure
Can be worn with Goggles and Helmets
One Size Fits Most